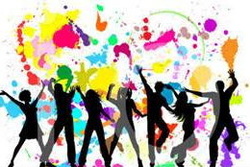 Whole Notes / Virtuoso Junior Music Clubs - Wysor Gearhart, Counselor


December 11, 2016 Roanoke Valley Children's Choir Christmas Concert Registration required for this event – More info soon!

December 13, 2016 - See TMMC Home School Chorus below

January 14, 2017 Virtuoso Homecoming with Special Alumni Performances and Speakers Grandin Court Bap. Church, 10-11:30 a.m.
TMMC Virtuoso graduates Jonathan Cordle, Lilly Gray, Ben Smith, Josiah Sprankle, and Lydia Warren return to perform for current members and to share their experiences in college music studies such as orchestral performance, harp, choral singing, piano, composition, and music appreciation.

February 11, 2017 Roanoke Symphony Orchestra
Shaftman Performance Hall, 10:00 a.m. -12:30 p.m.
TMMC student members will be the guests of David Wiley and the Roanoke Symphony Orchestra for their dress rehearsal at the Shaftman Performance Hall at the Jefferson Center. David Wiley will be speaking to the group during the break after he plays the Haydn piano concerto. Please meet in front of the Jefferson Center, 541 Luck Avenue, Roanoke, VA 24016 between 9:30-9:45 a.m. so we can enter as a group.

March 25, 2017 Pancake Breakfast & Scholarship Auditions
Grandin Court Baptist Church, Breakfast: 8:00 a.m.-11:00 a.m., Auditions: 9:-00 a.m.-12:00 p.m. Invite your family and friends to join us for a delicious all-you-can-eat pancake breakfast to help raise money for student scholarships! Student members are encouraged to help with serving and/or providing a coffee house style entertainment for our pancake customers!

April 22, 2017 Scholarship Performance, Awards, & Reception
Grandin Court Baptist Church, 2:00 p.m. Scholarship recipients will perform one of their audition pieces and receive scholarship awards! Reception following the performances and award presentation. Invite your family and friends!

May 13, 2017 NFC National Music Week Celebration
Taubman Museum, 11:00-2:00 p.m. Performances by Junior Club members and TMMC Choirs

TMMC Homeschool Choir Rehearsals
Josh O'Dell, Director
Melrose Baptist Church, Thursdays at 3:00 p.m.
December 13, Tuesday 7:00 p.m. - TMMC Home School Chorus Holiday Concert
Thrasher Memorial Methodist Church
707 E. Washington St, Vinton, VA


Foot Notes Dance Master Classes - Pedro Szalay, Counselor

November 20, 2016 Ballet, Danile Giesy, Sun King Dance
The Dance Centre, Salem, Class 2:00 p.m.-4:00 p.m.

January 15, 2017 Musical Theatre, Tara Penick, Richmond Ballet
The Dance Centre, Salem, Class 2:00 p.m.-4:00 p.m.

February 19, 2017 Ballet, Jaime Robtinson, Summer Dance
The Dance Centre, Salem, Class 2:00 p.m.-4:00 p.m.

March 26, 2017 Scholarship Auditions
The Dance Centre, Salem, 12:00 p.m.-2:00 p.m.

---